London HOTELS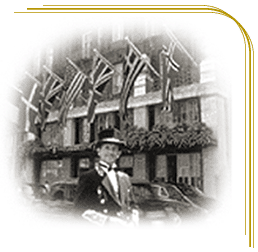 CLARIDGE'S - Chairman's Top Choice
As soon as you walk into the art deco lobby, you know that you are entering a prestigious grand hotel. Built in 1898, the bold décor evokes Jazz Age glamour and royal luxury. This hotel shines as one of London's most exclusive hotels situated in the fashionable West End, The Mayfair section of London. Claridge's is a favorite of London society. There have been many distinguished guests during the last century at Claridge's such as royalty, world dignitaries and the international jet-set including the late Emperor of Japan. Claridge's is arguably the most famous of British hotels and is a British institution. A sweeping, elegant foyer provides the immediate setting for Claridge's. There are marble columns, period antiques and plush carpeting which abound throughout the hotel. Recently, the hotel opened a state of the art Olympus Health and Fitness Salon.
I would be remiss if I did not showcase the staff at Claridge's. They are patient, tactful and skillful in dealing with guests. It is obvious that they take great pride in working at this fine establishment and these feelings and attitudes are reflected when dealing with their guests. They have the opportunity to meet the most prominent guests from all over the world. They all maintain that special quality a person needs to be an outstanding employee in the hospitality setting, they like people and enjoy serving their customers. It is obvious that the staff is proud and honored to be working at Claridge's.
I must now spend some time emphasizing the concierge at The Claridge's. The Claridge's concierge is devoted to the traditional art of hospitality and takes pleasure in recommending the best of what to see and do while in London. You must introduce yourself to Thomas Keatley who has been at Claridge's for 22 years. He has a wealth of interesting quality markets for you to visit which are all within easy distance of the Claridge's such as Pimlico, Berondey and Kensington Church Street. He has arranged for a white horse to be delivered to Claridge's for a guest who wanted to surprise his girlfriend, who worked nearby the hotel. Mr. Keatley arranged for the white horse and a guest rode to his girlfriend's office and proposed to her from the white horse. He has even analyzed New York water to see how it differed from British water for making tea for one of the Claridge's guests. Mr. Keatley is the Claridge's guardian angel.
Please, please do not miss the fantastic, albeit expensive tea, the best in London, and freshly baked scones at tea time in Claridge's impressive surroundings. Tea is taken on sofas in the foyer alcove and you are likely to see a member of the royal family, a society wedding, a Hollywood star, or any person of serious stature that is staying at Claridge's. You must also squeeze in time for one of the grandest dining experiences you can have at Claridge' s Restaurant. The dining room is an impressive old room with classic French cuisine.
The Claridge's is one of the distinguished Savoy Hotels and is a credit to my dear friend, Ramon Pajares, who is Managing Director of The Savoy Group super luxury, five star London Hotels. He has strived to keep the Savoy hotels up to international standards without destroying their individuality. The Claridge's maintains its original design but each time the hotel undergoes refurbishing Pajares painstakingly insures that the hotel preserves all its traditional grace and charm.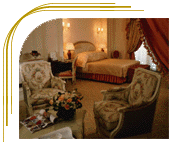 THE RITZ
In Grand Continental tradition, this is a deluxe prestigious hotel. Built in 1906 and situated in the heart of the West End overlooking Green Park, a serene royal park. This hotel is classified as a small but sumptuous old style hotel.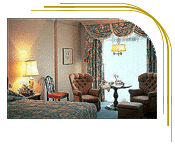 FOUR SEASONS HOTEL
This hotel is located overlooking Hyde Park in stylish Mayfair. Hyde Park is one of London's largest open spaces and is often compared to New York City's Central Park. Four Seasons Hotel is a modern hotel built in 1970. What this hotel lacks in years it makes up for in some of the best service in London.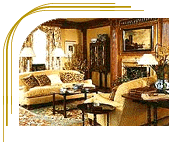 THE DORCHESTER
This prestigious hotel dates back to 1931 and situated in the center of Mayfair, opposite Hyde Park. This hotel has been a favorite of the English and is used for some of the best fashionable social events.
THE SAVOY
This world-renowned hotel was built in 1889 with traditional British style ambiance and situated between the City of London and Houses of Parliament. This old-style Thameside hotel is a quintessential English establishment.


[ Return to London ] [ London Hotels ] [ London Restaurants ] [ London Museums ]