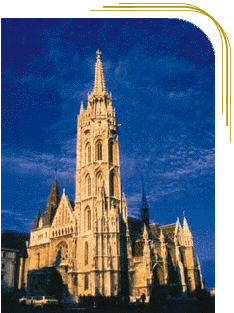 Budapest, Hungary
-Days 4-6-
Depart Paris for Budapest, Hungary. Budapest is actually two separate cities (Buda and Pest) and is one of the last secrets in all of Europe. You have been reserved at the Hilton Budapest, one of the finest hotels in all of Hungary.
Situated on both banks of the Danube, Budapest unites the colorful hills of Buda and the business like boulevards of Pest, forming the cultural, commercial, and intellectual heart of Hungary. In the vanguard of the Eastern Bloc move toward capitalism in the 1980s, Budapest now flourishes with cafés, restaurants, markets, and bars. Despite mass destruction during World War II and the uprising of 1956, the city's past lingers on, glimpsed here in a shadowy courtyard, there down a sunlit cobbled street. Many of the major sights are on Buda's Várhegy (Castle Hill), a long plateau of cobblestone streets, beautifully preserved Baroque, Gothic, and Renaissance houses, and the Royal Palace.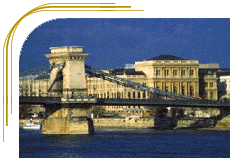 You will find Hungarians to be warm and Budapest to be a shopping bonanza. Be sure to leave room in your suitcase as there are plenty more stops to tackle on this trip of a lifetime.